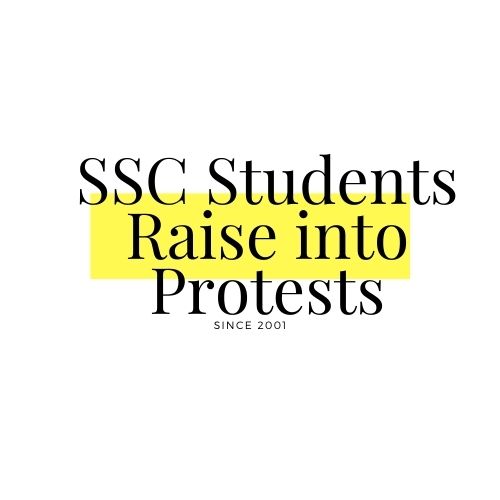 Category: ATE Stories
Published On: Sep 05, 2020 | Last Updated: Sep 05, 2020
---
Exams conducted by SSC are very Important Examinations Across India And it Generates A Lot of Employment too. And In Such A Situation, In the Ongoing Crisis of Covid-19, More Employment is Needed in Order to overcome the financial crisis.
Although The Exams were held past in 2018, by SSC, The Results are still pending. And Thus, no Notification for Recruitment is there. Neither there is Any issuance of Admit cards. The Students, who were aspiring for the various governments are still in uncertainty, Regarding The Results, Recruitment notifications, and issuance of admit card.

The Students Were Already Left Frustrated due to the Delay of the Results. Amidst the announcements made by the Government, Exams rose Into Protest. They started A Campaign on Twitter: #SpeakUpForSSCRailwayStudentsAs per Suggested by the Reports, The CGL Exam conducted by SSC was held in 2018.

After the Respective, tier I, and Tier II exams, the tier III exam was conducted in December 2019. It's estimated that the results would have filled over 11,000 vacancies in Group C and Group D postings. But the Results Are Pending, Yet!
The Delay in Results is increasing dissatisfaction amongst the students. In Addition, the Extra consciousness shown by The Government towards JEET And NEET has triggered more discontent among the students. And they are becoming less patient.
"In spite of the prevailing difficulties due to the current Covid-19 pandemic situation." Assured SSC, Few Days Back on August 21. The SSC CGL 2018 tier 3 exam was held on December 29, 2019. Over 50,000 candidates were shortlisted for the exam. Through SSC CGL 2018, a total of 11,271 vacancies will be filled.
Written by Anwesha Chakraborty
To read more inspiring stories you can check our website - www.ateworldtalk.com - Stories