ATE World Talk is a platform dedicated to exploring hardships and success stories, with the aim of inspiring and motivating youth to achieve uniqueness and excellence. We understand that lack of confidence, motivation, and guidance can sometimes hinder our career growth. Hence, ATE World Talk is designed to present stories of successful personalities in a way that allows you to learn from their experiences, helping you set your own goals and visions.
Our platform welcomes individuals from diverse disciplines and cultures, offering a deeper understanding of personal journeys. We firmly believe in the power of experience, overcoming hardships, and the transformative nature of one's journey. At ATE World Talk, we curate knowledge from the most inspired personalities worldwide, creating a valuable clearinghouse of insights that engage students in learning and driving positive change.
Our journey began in November 2015 with "Jazbaat," an interview series featuring powerful ideas and stories from across India. Covering topics such as sports, entrepreneurship, social activism, space exploration, technology, and performing arts, this series has expanded horizons and sparked meaningful dialogues. Starting with a single YouTube episode, we now host four episodes and have screened these interviews in various schools and colleges across 7 cities in India. With over 70 talks and a reach of over 17,000 youths, ATE World Talk is dedicated to empowering students and fostering a thirst for knowledge
ATE World Talk operates through two wings. The first is the Human Library Cafe, an innovative initiative bridging the gap between academia and industry. We provide a platform where individuals can "borrow" Human Books—people with diverse backgrounds and expertise who share their knowledge, experiences, and perspectives. This promotes a deeper understanding of various subjects, while fostering empathy and tolerance among individuals.
The second wing is Research In A Story, which presents an exciting opportunity to unfold and embrace research articles in a digital platform through "A Story in a Video." This approach facilitates better understanding and implementation of research findings, allowing us to explore diverse domains and develop content that reaches a wider audience.
We are confident that ATE World Talk, with its unique offerings and impactful initiatives, will be a source of personal inspiration and shared purpose. Together, we can create a powerful synergy that benefits not only individuals but also our nation as a whole. Join us in this transformative journey of learning, growth, and positive change.
About the
Host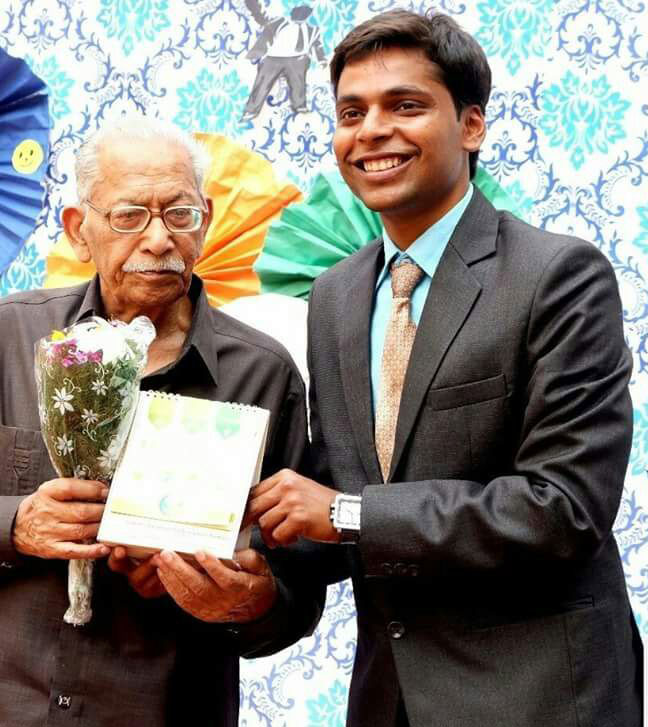 Ayush on Facebook
Ayush Keshri is a visionary CEO of "Human Library Cafe," a unique concept that combines the love of books, coffee, and human interaction. With a passion for storytelling and branding, Ayush has become a trailblazer in the marketing industry.
At the young age of 17, he founded the Young Association, which has successfully completed a decade under his exceptional leadership. Ayush's expertise lies in his ability to create compelling stories that resonate with people from all walks of life. His exceptional storytelling skills are the foundation of the "Human Library Cafe" concept, where people come to share their stories, experiences, and perspectives with others. Ayush's creative marketing strategies have made "Human Library Cafe" a household name in the industry, with a growing presence across the country.
Ayush's journey as an entrepreneur has been a testament to his resilience and determination. He started with humble beginnings, and his experience has taught him the importance of preparation and strategy. He has a strong hold on the go-to-market strategy, and his experience has helped him prepare for every step along the way.
Ayush's dedication and passion for his work have earned him a reputation as a thought leader in the marketing and branding industry. He has received numerous accolades for his work and has been recognized as one of the most promising entrepreneurs of his generation. Ayush's story is an inspiration for those who aspire to make a difference in the world through their work.