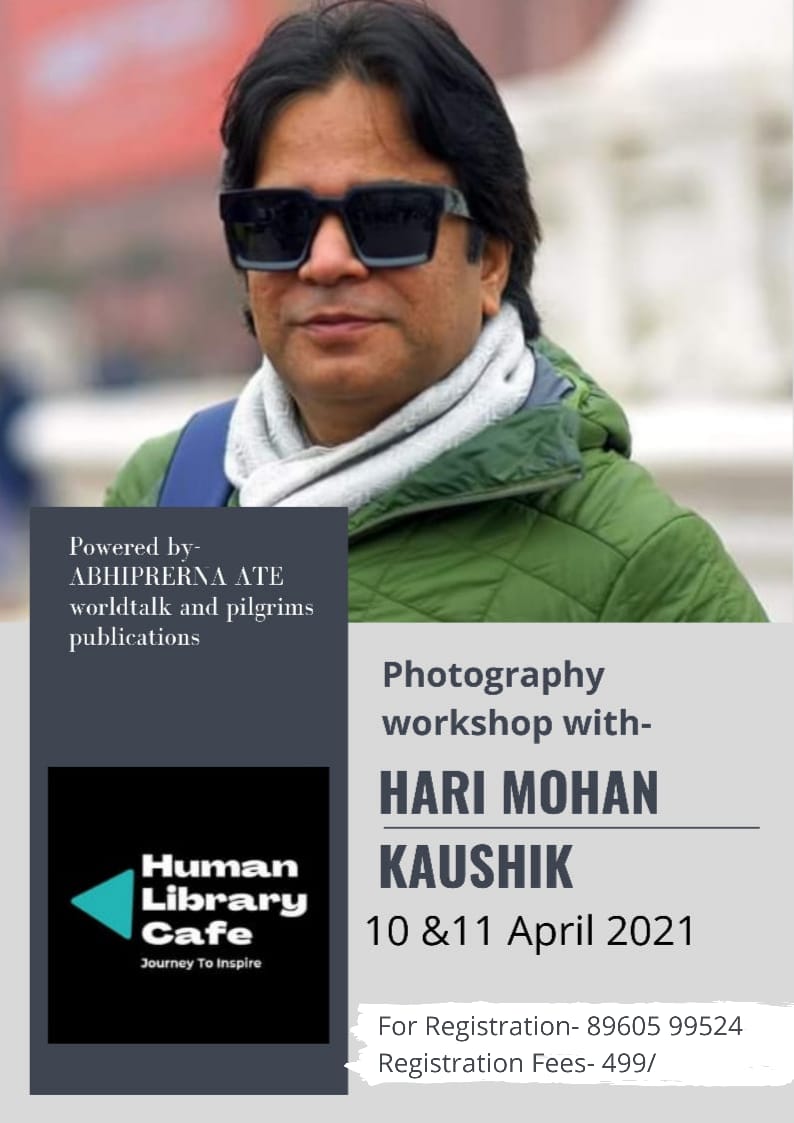 Added On: Mar 20, 2021
Event Date: Apr 10, 2021
Event Location: Human Library Cafe
---
Hari Mohan Kaushik born in Delhi, hails from a family of well-known and skilled professional photographers. He has been working for over two decades as an editorial and advertising photographer. His specialisations lie in people, travel, fine-art photography, food and architecture photography. He believes in capturing moments in everyday situations. He love to capture culture, people and their emotions in daily life.
What you will learn in this Workshop?
How to Hold the Camera
What is Shutter Speed
What is Aperture
What is ISO
How to click a perfect picture in Manual, AV & TV mode
How White balance place a major role in a Perfect Picture
What is Kelvin Scale
Exposure Compensation
How to click a right exposure picture with the help of different types of metering
Advantages of DSLR
Types of lenses
Depth of field
Rule of third
How to frame and compose a perfect picture
How to focus on the right subject
How to use the focus points
How to take a better portrait in low light and inside the house
Live demonstration will be given on all the topics and students will be practicing in day to day basis.
Human Library Cafe is a platform of knowledge, expertise and experience sharing. It will solve human curiosities instead of book The youth will get a chance to talk and consult Book